What to see in Prepotto, the homeland of Schioppettino
What to see in
Prepotto

and its surroundings: discovering with your senses
Ours is a relaxed kind of tourism, designed for you to find your true self. In the midst of woods, waterways and vineyards, your senses will reawaken and gain new vigour, immersed in the silence and details of the countryside that surrounds us. The gentle pastures, the trajectories traced by the flight of the buzzards, the scents of wild herbs, and the flavours of wines and foods that will go from being unknown to becoming familiar: each season offers a different aspect of the same beauty.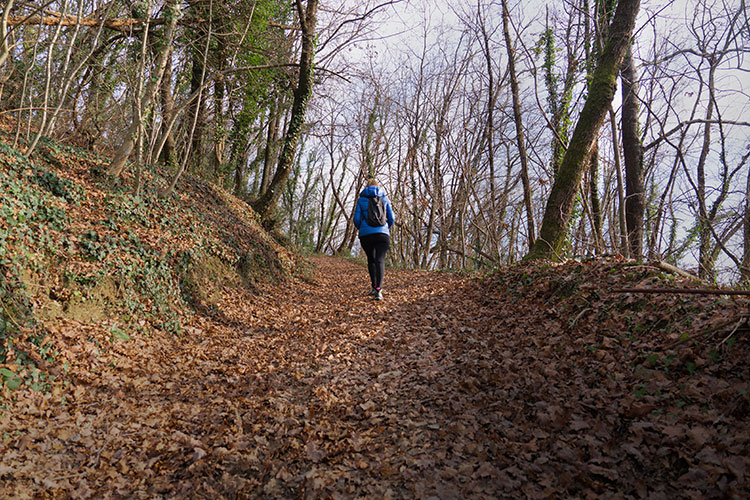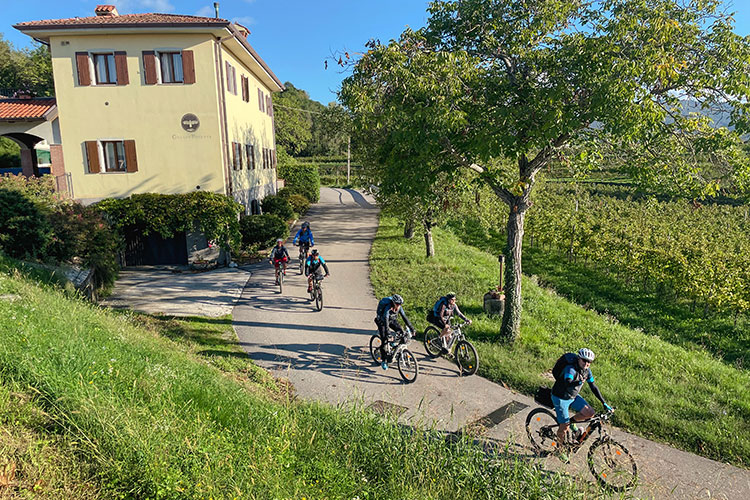 What to see in
Prepotto

and its surroundings: enjoying beauty
From the hill of Colli di Poianis you can enjoy a marvellous view, which includes the districts of Colli Orientali del Friuli, Collio and Brda. There are lots of places to explore, just as there are many activities to take part in, from hiking to bicycle rides. Those who opt for pedelecs will find a recharging station here at the winery, together with a 22kw column for electric cars. We pride ourselves on being a constant point of reference for our visitors, ready to provide informational material and personalized suggestions.
What to see and the
principal attractions

around prepotto
Colli di Poianis is an excellent starting point for reaching the numerous attractions in the vicinity of Prepotto:
«The Buzzards' Path», a signposted itinerary that crosses our property and the nearby woods

The Bosco Romagno nature reserve

The gentle hills of Prepotto, through which numerous walks pass: the Alpe-Adria Trail, the Heavenly Way, the Grand Italian Trail and the Walk of the 44 Shrines

Castelmonte, with its ancient Sanctuary

Cividale del Friuli, a UNESCO World Heritage Site