A tasting of the wines of Friuli,
in perfect conditions
Our Tasting Room is the ideal place to meet us and get to know our wines from Friuli. With its silence and the strong presence of nature outside, the room is welcoming and secluded: an ideal space for encountering red wines to ponder over or discovering to what extent the scents of the air that enters through a little window are to be found in the notes of our whites.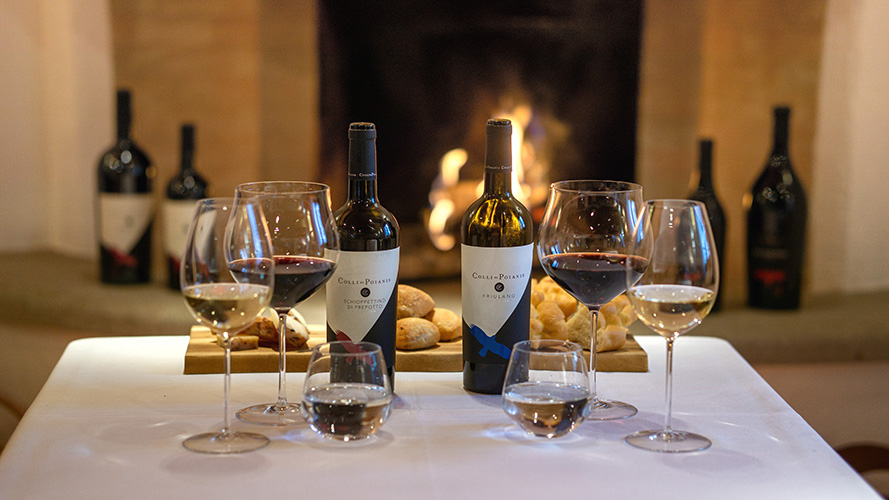 Friuli wines

tasting packages
We will sample the wines of Friuli in our tasting room or, when the climate permits, under the picturesque portico. We will discuss the details of the 4 wines you have agreed on, each one paired with a different gastronomic delicacy of the area. We will thus explore each wine's sensory profile and the right food to accompany it.
Length of the tasting of Friuli wines: 60 minutes
Price: 20 Euro per person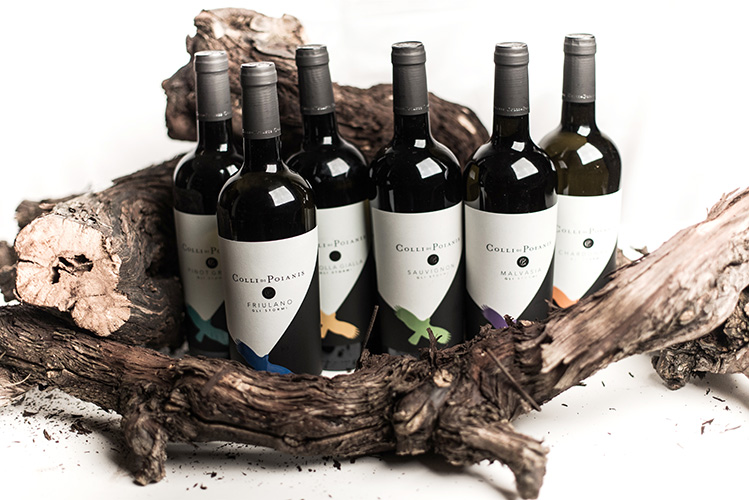 We will take the Buzzards' Path together to reach our panoramic vineyard, with its view of the estates slopes and vineyards: a magical sight. On your return, you can look forward to a tasting of 6 wines from Friuli of your choice accompanied by local delicacies, to appreciate their identities and complexity to the full.
Length of the experience: 90 minutes
Price: 30 Euro per person