We are in the commune of Prepotto, a strip of land in the Friuli Colli Orientali D.O.C. that lies just next door to – and in continuity with – Collio and Collio's extension into Slovenia. Our estate stretches out between high ground and gentle slopes: the 19 hectares overall, of which 12 are planted with vines between 50 and 200 metres above sea level, are completed harmoniously by patches of shrubland. Ours is a microcosm that has remained intact in its historical configuration, characterised by a biodiversity that we have worked hard to conserve for generations.
The roots of our vines sink deep in "Ponca", a particular rocky soil that guarantees a balanced supply of water to the plants. The exposure of the vineyards is to the East and South-East, ideal for harnessing the energy of the sun's rays in the mornings and, together with the thermal excursions, contributing towards preserving the grapes' aromatic qualities. The area of Prepotto is also subject to cool breezes that blow away the humidity and, at the same time, the zone is protected from the icy currents from the Alps.
The combination of these favourable elements for vine-growing allows us to practice a simple form of agriculture, with few treatments and with little environmental impact, respecting the physiological cycle of the vines.
The terroir is therefore both the starting and finishing point of our efforts: from it we draw history, knowledge and expertise, and to it we dedicate the wines that express it to the full.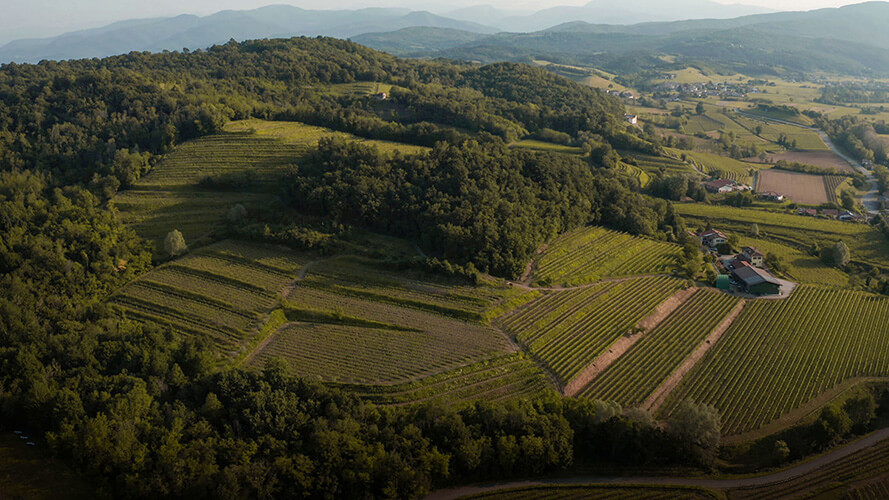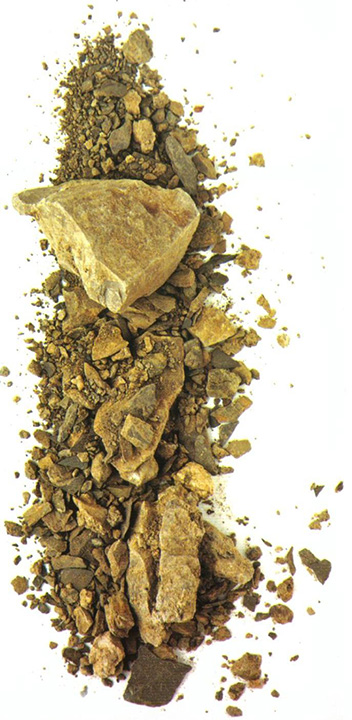 Our soil is "Ponca". From a geological point of view, it presents itself as alternating hard strata, characterised by sands cemented together by calcium (sandstone), with more tender strata (marl), formed by cemented loam. The roots therefore insinuate themselves in the gap between the marl and the sandstone, as part of a perfect mechanism: the marl in fact acts as a sponge, absorbing and retaining water at times of need, whereas the sandstone drains and makes available the reserves of water for the physiological development of the vines.
The various operations we have carried out in the vineyards over the years have been in line with and respected the original conformation of the soil.