Colli di Poianis

: the wines of the colli orientali del Friuli
That of Colli di Poianis and its wines in the Colli Orientali is a family story, written in a local alphabet made up of bunches of grapes, grassy slopes and gestures that stand the test of time, passed on from one generation to the next. The first vineyards cultivated by grandfather Domenico Marinig in the nineteenth century resisted through the Great War and took on new vigour in the hands of young Paolino, who inaugurated the old winery in the 1920s.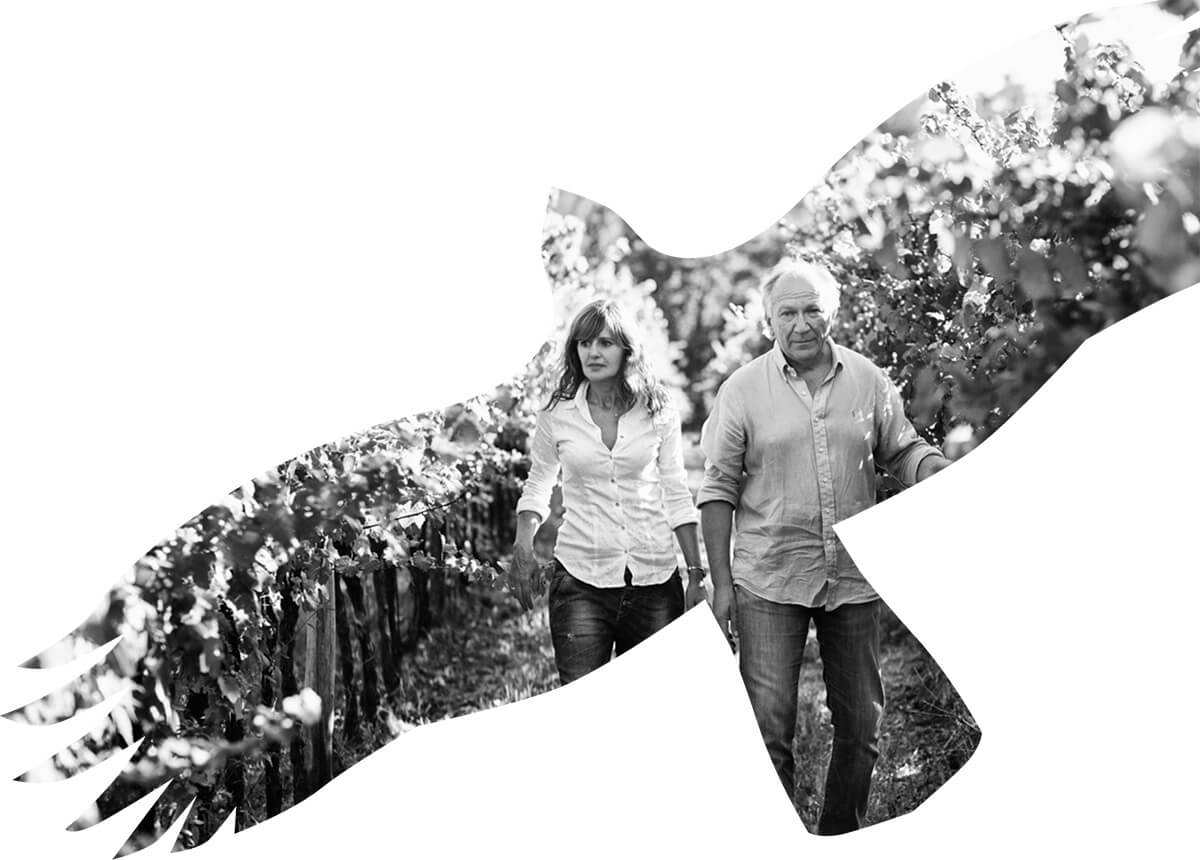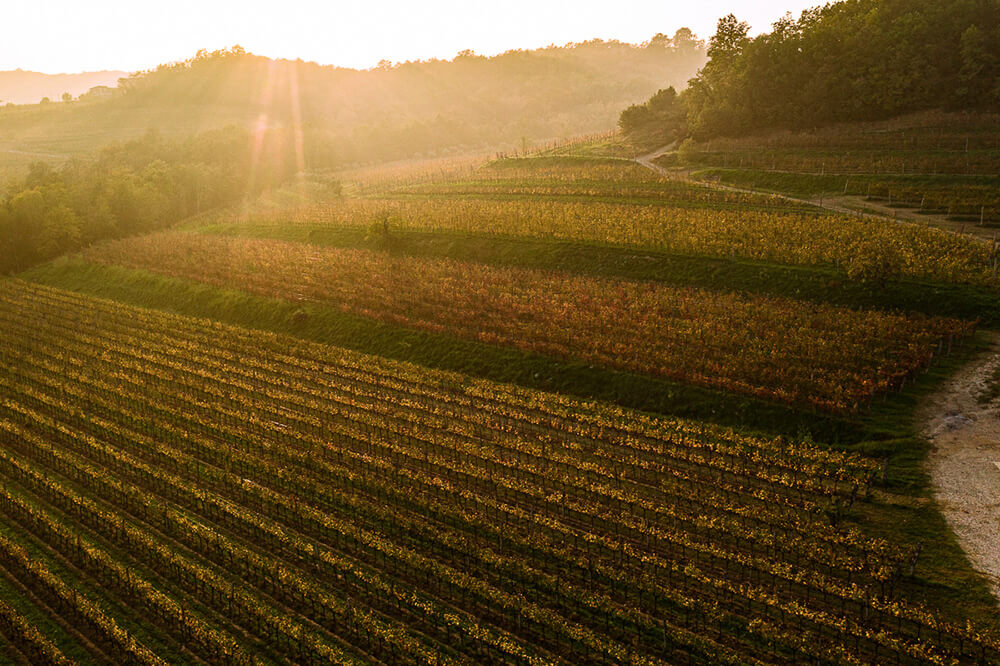 For us, living in an area means taking care of it, treading mindfully as you pass through it. Apart from recuperating indigenous grape varieties, therefore, we are committed to preserving the historic configuration of the landscape and protecting it with activities to maintain it that are targeted and never invasive, and which give rise to products that are unique.
The wines of the colli orientali del Friuli:
where excellence originates
We are in the commune of Prepotto, a strip of land in the Friuli Colli Orientali D.O.C. that lies just next door to – and in continuity with – Collio and Collio's extension into Slovenia. Our estate stretches out between high ground and gentle slopes: the 19 hectares overall, of which 12 are planted with vines between 50 and 200 metres above sea level, are completed harmoniously by patches of shrubland.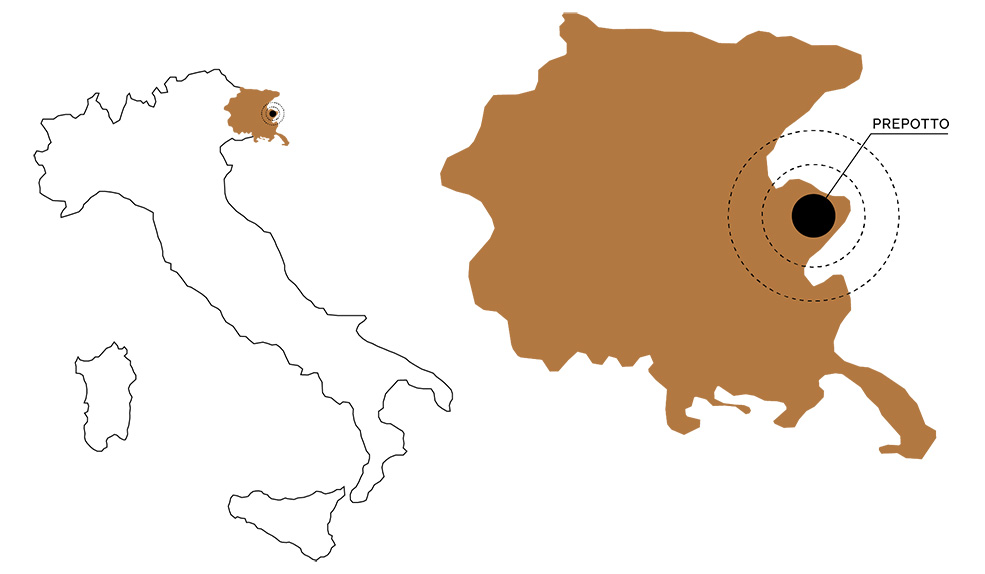 We have divided up Colli di Poianis' production into three representative lines of the wines of the Colli Orientali: ""L'Essenza"" ("The Essence), ""Gli Stormi"" ("The Flights") and ""I Classici"" ("The Classics").
Our intention is to offer a panorama that is both broad and precise of our way of making wines.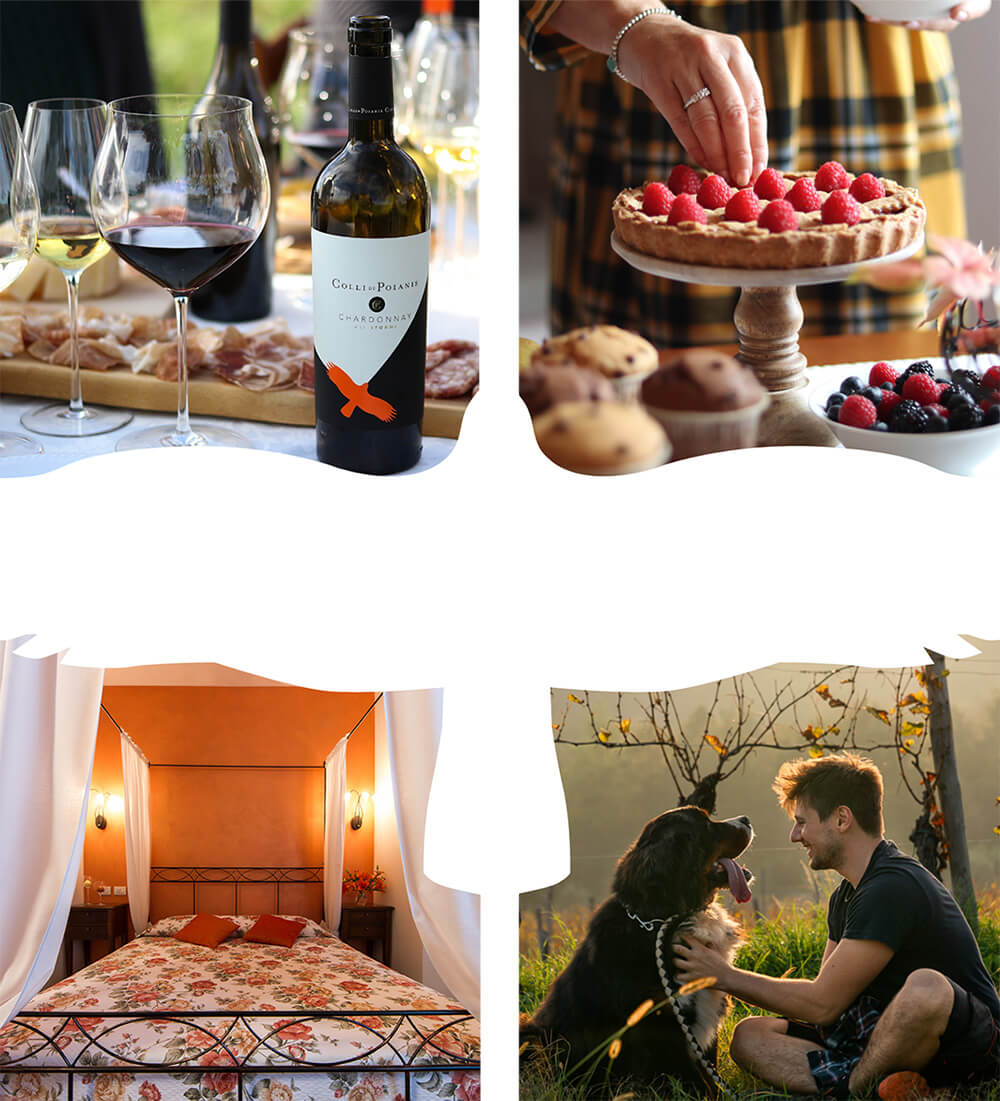 Welcome to

Colli di Poianis
We have always combined our passion for Friuli Venezia Giulia with a desire to extend a warm welcome to those who wish to explore it. That is why Colli di Poianis is not only an estate that has cultivated vines for centuries, but also a place that offers hospitality.
FIND OUT ABOUT THE EXPERIENCES DEDICATED TO YOU:
Colli di Poianis has come up with a really exclusive proposal for wine lovers and those who wish to enjoy the most authentic wines of the Colli Orientali del Friuli: the purchase of a barrique en primeur.
Each year, we make available a barrel of Schioppettino di Prepotto or Rosso Ronco della Poiana, our top wines, and create a personalised maturation for it during the months of January and June following the year of the harvest.