Lo schioppettino di Prepotto
Schioppettino di Prepotto:
tasting note


Deep ruby red in colour with purple tints.


The nose displays fruity aromas of blueberry, blackcurrant and bramble that blend perfectly with the spicy notes of green peppercorn.


The mouthfeel is velvety, fresh, enveloping and well balanced. Ageing it develops an elegant bouquet of autumn leaves and spices. It is a great accompaniment to rustic style dishes like those of the traditional Friulan cuisine, roasts and pot-roasts, game and mature cheeses.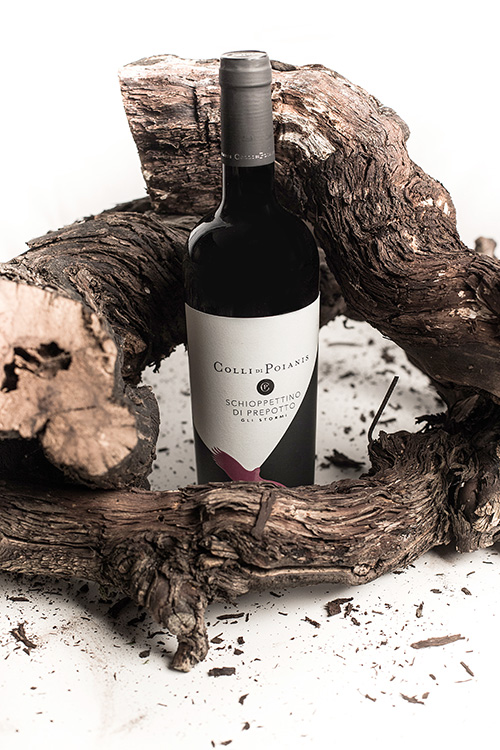 Technical information sheet
Varietal Schioppettino
Appellation DOC Friuli Colli Orientali – Schioppettino di Prepotto Subzone
Production area Prepotto
Soil type Eocene marl and sandstone
Training system Guyot
Winemaking and ageing The grapes are manually harvested and delicately destemmed. Fermentation follows maceration on the skins in truncated cone shaped French oak vats. Pump overs are performed regularly to extract fine-grained tannins and colour from the skins. The wine is racked into French oak barriques where ages and malolactic fermentation takes place. Then it ages in stainless steel and afterward in the bottle.
Serving temperature 18 °C